In less than a week,
SCALE13x
kicks off in Los Angeles! The hotel it takes place in
is full
so it promises to be busy - of course, there are more hotels around.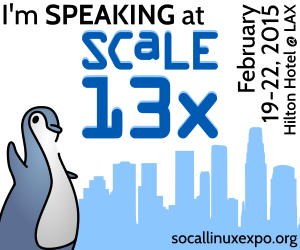 ownCloud will have a booth (#80) and I'll give a talk with Frank about data ownership, why it is important and how you can get it ;-)
There will be a kick-ass openSUSE booth, as always, and a KDE table as well. I am looking forward to meeting old friends and making new ones!
See you there?